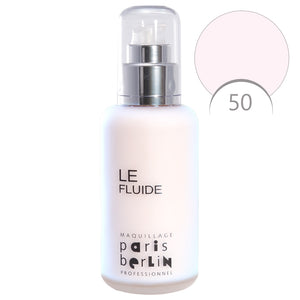 Paris Berlin Le Fluide 100ml LFC50)
LE FLUIDE is a long-wearing face & body liquid foundation. This waterproof mat formula was tested for long lasting coverage. It delivers light-medium-to-full coverage and leaves a natural-looking, velvety-matte finish for all day long.
Whether you use a foundation brush or a sponge, take time to gently blend the foundation onto the skin for a better and long lasting result.
Paraben free.